Covid 19 Update for Organized Sport
To: All Curling NB Affiliated Clubs
Cc: Curling NB Board of Directors
Please see e-mail below from Province of NB-Sport & Recreation Branch.
Regards.
Marg Maranda
Executive Director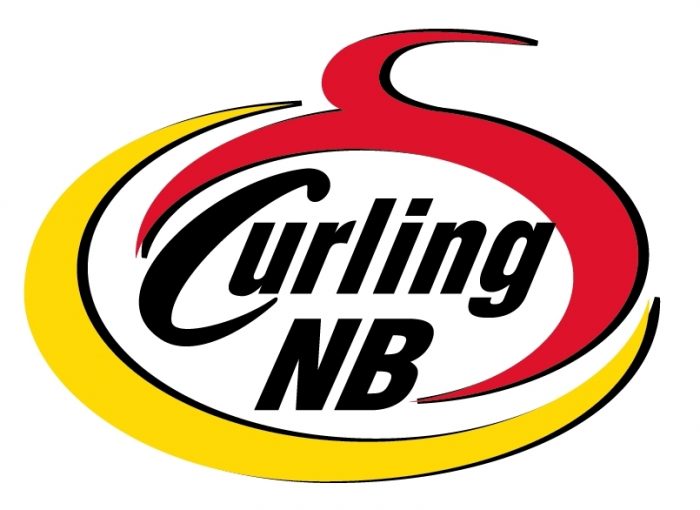 From: Powers-Tomsons, Christine (THC/TPC) <Christine.Powers-Tomsons@gnb.ca>
Sent: October 13, 2020 11:33 AM
Cc: (THC/TPC) Sport and Recreation – All Staff <AllSta@gnb.ca>
Subject: COVID-19 Update for Organized Sport / Mise à jour COVID-19 pour les sports organisés
If a participant travelled to a region in the Orange Zone (currently Zone 1 and 5), are they allowed to return to their Organized Sport activities in the Yellow zone?
No. Although we understand these residents can attend school by following required guidelines including in relation to mask use, this flexibility does not apply to organized sport. Any participant who travelled to an Orange zone is required to follow Orange zone restrictions and guidelines for 14 days before returning to their activities in the Yellow zone. To be clear, regardless if the participant can wear a mask or not during their activity, they cannot participate in an organized sport activity for 14 days.
Here is a link to the zones (Regional Health Authority): https://www.gnb.ca/0051/pdf/2011/HealthZones_map.pdf?_ga=2.127034765.1667043228.1602593390-1904309018.1540483995
What do I do if a parent or participant refuses to wear a mask when they are required to? (Yellow zone)
New Brunswickers understand that masks work to prevent the spread of disease. We will rely on New Brunswickers to make good decisions to protect themselves and others from COVID-19. However, fines will be imposed on businesses who overtly allow patrons to disregard the mask policy.
Operators are responsible for upholding the public health measures to mitigate risk of COVID-19 infection. Operators can refuse entry to individuals who are not adhering to required guidelines, including mask use. Children under two and individuals who are medically-exempt from wearing a mask do not have to. For anyone who self-reports medical exemption from mask use, operators can't any more questions or for proof of the medical exemption.
Frequently Asked Questions (FAQs) will be updated with this information and shared this week.
Please share this information with your local organizations and facility operators.
—
Si un individu a voyagé dans une région de la zone orange (actuellement les zones 1 et 5), est-ce que cet individu est autorisé à retourner à ses activités d'organisation de sport dans la zone jaune ?
Non. Bien que nous comprenions que ces résidents peuvent fréquenter l'école en suivant les directives requises, y compris en ce qui concerne le port de masque, cette flexibilité ne s'applique pas au sport organisé. Tout participant qui s'est rendu dans une zone orange est tenu de suivre les restrictions et les directives de la zone orange pendant 14 jours avant de reprendre ses activités dans la zone jaune. Pour être clair, que le participant puisse ou non porter un masque pendant son activité, il ou elle ne peut pas participer à une activité de sport organisé pendant 14 jours.
Voici un lien aux zones (Régies régionales de la santé) : https://www.gnb.ca/0051/pdf/2011/HealthZones_map.pdf?_ga=2.127034765.1667043228.1602593390-1904309018.1540483995
Que dois-je faire si un parent ou un participant refuse de porter un masque alors qu'il est tenu de le faire ? (Zone jaune)
Les Néo-Brunswickois comprennent que les masques servent à prévenir la propagation de la maladie. Nous compterons sur eux pour prendre les bonnes décisions de se protéger et de protéger les autres contre la COVID-19. Toutefois, des amendes seront imposées aux entreprises qui permettent visiblement à leur clientèle d'ignorer la politique sur le port du masque.
Les propriétaires d'entreprises sont responsables du respect des mesures de santé publique visant à réduire le risque d'infection par COVID-19. Les propriétaires d'entreprises peuvent refuser l'entrée aux personnes qui ne respectent pas les directives requises, notamment en ce qui concerne le port de masques. Les enfants de moins de deux ans et les personnes médicalement exemptées de porter un masque ne sont pas tenus de le faire. Les propriétaires d'entreprises ne peuvent pas poser d'autres questions ou demander la preuve de l'exemption médicale pour l'utilisation d'un masque.
La foire aux questions (FAQs) sera mise à jour et envoyée cette semaine.
Nous vous prions de bien vouloir partager cette information avec vos organismes régionaux ainsi que les propriétaires d'installations sportives.